Sylff
University of Helsinki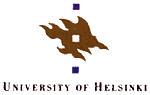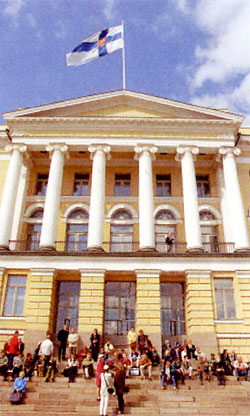 University of Helsinki
P.O. Box 33 (Yliopistonkatu 4) 00014 University of Helsinki Finland
Facsimile: +358-9-1912-3008
Year Endowed:
1991
Steering Committee:
Chairperson
Professor Kari Raivio
Rector
Contact Person
Ms. Sipo Vanhanen
Senior Planning Officer
Strategic Planning and Development
Email
sipo.vanhanen@helsinki.fi
SYLFF Website
Name of SYLFF Program:
The Program for International and Cultural Studies
SYLFF Program:
The program supports the education of graduate students with high potential for future leadership, both in public life and private endeavors. The program includes graduate students engaged in 1) international relations, 2) Asian and African studies, and 3) social and cultural anthropology.
Selection Process:
SYLFF fellowships are announced in the university's biweekly magazine Yliopisto, official bulletin boards of the university, and departmental newsletters, and university web site. Selection is based on the following criteria: academic performance, research plan, and feasibility and potential of the plan. To date twenty-nine (29) students have received the fellowship.
University of Helsinki
Year Established:
1640
Type of Institution:
Public
Degrees:
Undergraduate and graduate degrees awarded by all faculties.
| | | | |
| --- | --- | --- | --- |
| Student Enrollment: | Men | Women | Totals |
| Full-time | 13,661 | 23,583 | 37,244 |
| Part-time | N.A. | N.A. | N.A. |
| Undergraduate | 10,976 | 19,609 | 30,585 |
| Graduate/Professional | 2,287 | 3,200 | 5,487 |
| Domestic | 13,082 | 22,972 | 36,054 |
| International | 579 | 611 | 1,190 |
Academic Calendar:
September to December; January to May; some courses in summer; Helsinki Summer School (with all courses in English) in August
Language(s) of Instruction:
Finnish, Swedish, English
Faculties:
・Faculty of Agriculture and Forestry
・Faculty of Arts
・Faculty of Education
・Faculty of Law
・Faculty of Medicine
・Faculty of Science
・Faculty of Social Sciences
・Faculty of Theology
・Faculty of Veterinary Medicine
Fudan University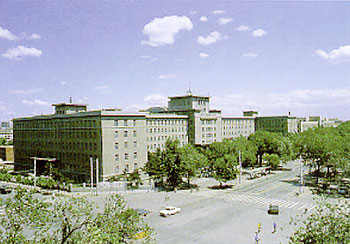 Fudan University
220 Handan Rd. Shanghai 200433 PR China
Telephone: +86-21-6564-2240
Facsimile: +86-21-6564-4937
Year Endowed:
1992
Steering Committee:
Chairperson
Professor Weng Tiehui
Vice-Chair
Fudan University Council
Contact Person
Dr. Xiaoxiao Shen
Deputy Director
Foreign Affairs Office
Email
shenxx@fudan.edu.cn
Name of SYLFF Program:
The Young Leaders Fellowship Fund Program
SYLFF Program:
The program consists of two parts. First is the economic program which addresses the Chinese economy and its interaction with the international Asian business world, transnational businesses and the development of economic areas within China and its outlying countries. Second is the History Program which provides support to graduate students investigating China's past interactions with Asia and the West, particularly in the fields of Japanese History, Chinese immigration and emigration history, and China's World War II history.
Selection Process:
Availability of SYLFF fellowships is announced through the university's schools and departments. Initial screening of applications is conducted by screening committees on the school/department level, and final decisions are made by the university's SYLFF steering committee. Fellowships are usually for US$450. To date two hundred sixty-two (262) fellowships have been awarded.
Fudan University
Year Established:
1905
Type of Institution:
Public
Degrees:
Undergraduate and graduate degrees awarded by most faculties.
| | | | |
| --- | --- | --- | --- |
| Student Enrollment: | Men | Women | Totals |
| Full-time | N.A. | N.A. | N.A. |
| Part-time | N.A. | N.A. | N.A. |
| Undergraduate | N.A. | N.A. | 8,710 |
| Graduate | N.A. | N.A. | 3,151 |
| Domestic | N.A. | N.A. | 22,333 |
| International | N.A. | N.A. | 625 |
Academic Calendar:
September to early January; early February to June
Language(s) of Instruction:
Chinese, English
Faculties:
・Faculty of Economics
・Faculty of Humanities
・Faculty of Journalism
・Faculty of Law
・Faculty of Life Sciences
・Faculty of Management
・Faculty of Technological Sciences