Fig.7 Comparison of cavitation patterns (5 bladed)
 

With the conventional propeller, serious cavitation was generated from around the blade root up to around 0.4 R. Among others the cavitation peculiar with root cavitation of a belt zone was observed around the root fillet, although the condition could not necessarily be observed clearly in the photograph. On the other hand, root cavitation was not observed on the new propeller, although the cavities by cavitation were observed around the blade root indicating a usual condition of bubble cavitation.

Besides, irrespective of the cavity form, rotated range of the blade position for the cavitation generation around the root was studied. Figure 8. shows an example of 3 bladed propellers. While the cavitation was generated over a wide roated range of 213° for the conventional propeller (CP3), the rotated range of the cavitation was reduced by 30% to 150° for the new propeller (NP3).

These results are considered to be from the reduced angle of attack variation at blade root owing to the blade section improvement. Besides the above, propeller open water test and under water noise measurement were conducted using the model propellers. With the propeller open test, the propeller efficiency was slightly deteriorated by about 1.0% with 3 blades, and about 1.4% with 5 blades. Such a slight extent of the efficiency deterioration seems to be within the acceptable range for the propulsive performance of high speed vessels.

As for the under water noise, no noticeable difference was observed; the reason of which is considered that the noise by the cavitation on any other parts than the blade root was dominant.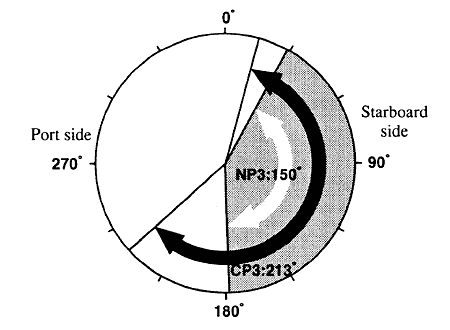 Fig.8 Comparison of cavitation generation around propeller root position(3 bladed)

 

5. VERIFICATION TEST BY ACTUAL FULLSCALE PROPELLER

 

With this test, the effectiveness of the new propeller was verified using the new actual full-scale propeller designed based on the results obtained from various model tests.

 

5.1 PROPELLERS AND VESSEL USED FOR THE TEST

The propellers used for the test were of 3 blades in the material of aluminum for either of conventional propeller and new propeller with specially shaped blade section. The vessel used for test was a high speed fishing vessel. Table 3. and Table 4. show the propellers' common principal particulars and the vessel's principal particulars respectively, while Figure 9. shows the vessel's outlined sketch.

 
Table 3 Principal particulars of actual propeller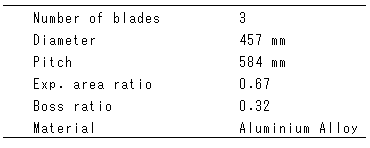 Table 4 Vessel's principal particulars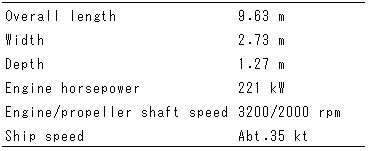 Fig.9 Fishing vessel used for experiment