Sylff
Howard University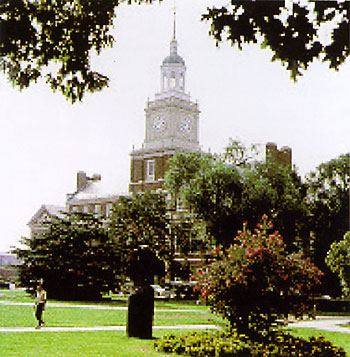 Howard University
2400 Sixth Street, NW Washington, DC 20059 USA
Telephone: +1-202-806-2500
Facsimile: +1-202-806-9243
Year Endowed:
1991
Steering Committee:
Chairperson
Orlando L. Taylor
Dean
Graduate School
Contact Person
same as above
Email
otaylor@howard.edu
SYLFF Website
Name of SYLFF Program:
The Sasakawa Peace Foundation Fellowship Program at Howard University
SYLFF Program:
The program provides financial support to graduate students of superior ability committed to careers in international affairs who are studying for the PhD degree in the academic areas of African studies, economics, history, communication and culture, international relations, and sociology.
Selection Process:
Fellowships are announced through letters to department chairs and other appropriate persons in the areas of emphases, special calls for applications through poster campaigns, letters to graduate students, the Graduate School's newsletter and Sasakawa web site. Applicants are judged on the assessment of the academic average, written evidence of scholarly interest in international affairs and/or world peace, quality of background and experience, and strength of recommendations. The Fellowships are for a two-year period and carry a stipend of $15,000 for ten months, plus remission of tuition, fees, book allowance, and travel funds.
Howard University
Year Established:
1867
Type of Institution:
Private
Degrees:
Undergraduate, graduate and professional degrees, as well as joint degrees.
| | | | |
| --- | --- | --- | --- |
| Student Enrollment: | Men | Women | Totals |
| Full-time | 2,945 | 5,326 | 8,271 |
| Part-time | 1,105 | 1,750 | 2,855 |
| Undergraduate | N.A. | N.A. | N.A. |
| Graduate | N.A. | N.A. | N.A. |
| Domestic | N.A. | N.A. | N.A. |
| International | N.A. | N.A. | N.A. |
Academic Calendar:
September to May
Language(s) of Instruction:
English
Colleges/Schools/Graduate School:
・College of Arts and Sciences
・College of Dentistry
・College of Medicine
・College of Pharmacy, Nursing and Allied Health Sciences
・School of Business
・School of Communications
・School of Divinity
・School of Education
・School of Engineering, Architecture and Computer Science
・School of Law
・School of Social Work
・Graduate School
Massey University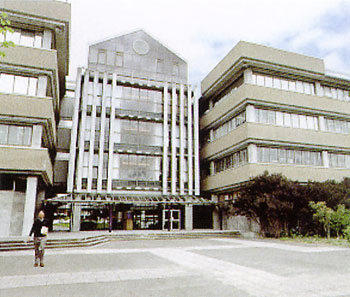 Massey University
Private Bag 11222 Palmerston North New Zealand
Telephone: +64-6-356-9099
Facsimile: +64-6-350-5630
Year Endowed:
1991
Steering Committee:
Chairperson
Professor Graeme Stuart Fraser
Acting Vice-Chancellor
Contact Person
same as above
Email
g.s.fraser@massey.ac.nz
Name of SYLFF Program:
Comparative Studies in Social Sciences, Humanities, and Commerce
SYLFF Program:
SYLFF fellowships are provided to students enrolled in any one of the eight public universities in New Zealand pursuing a course of study that places emphasis on comparative studies for either a masters or PhD degree with particular reference to Japan-New Zealand linkages.
Selection Process:
SYLFF fellowships are announced in daily newspapers, scholarship and award booklets of all participating universities, as well as through brochures and posters which are sent annually to deans and heads of departments in relevant faculties. Selection is based on: academic excellence, leadership potential, civic service, and quality and relevance of research program. An average fellowship includes: US$1,600-2,200 for tuition and fees, emolument of US$7,700 for master's degree and US$11,600 for doctoral degree candidates, respectively, US$320 book allowance, and US$7,700-10,300 total research costs. To date thirteen (13) fellowships have been awarded.
Massey University*
Year Established:
1928 as Massey Agricultural College; present name since 1963
Type of Institution:
Public
Degrees:
Undergraduate and graduate degrees awarded by all colleges.
| | | | |
| --- | --- | --- | --- |
| Student Enrollment: | Men | Women | Totals |
| Full-time & Part-time | 16,042 | 23,453 | 39,495 |
| Undergraduate | N.A. | N.A. | 28,511 |
| Graduate | 3,165 | 4,402 | 7,567 |
| Domestic (internal) | 7,312 | 8,854 | 16,166 |
| Domestic (extramural) | 6,979 | 12,933 | 19,912 |
| International | 1,751 | 1,666 | 3,417 |
Academic Calendar:
End of February to early-June; mid-July to November
Language(s) of Instruction:
English
Colleges:
・Business
・Design, Fine Arts and Music
・Education
・Humanities and Social Sciences
・Sciences