1.4 DISTRIBUTED ON-LINE SIMULATION EXERCISES
The KMSS Concept:
On-line real-time simulator models
+
Learning Management System (LMS)
+
Content (exercises, knowledge, evaluation)
=
Maritime-eCampus.com
The Concept shows the connection between the main items. Training institutions can themselves develop the content or it can be developed by KMSS. With the world largest real - time simulator models inside navigation, engineering and cargo handling, most learning objectives inside maritime training can be reached.
| | |
| --- | --- |
| e-Learning | "Any use of technology for learning outside the physical boundaries of the classroom" |
| Synchronous e-Learning | On-line simulation with communication between student and teacher (or between students). |
| Asynchronous e-Learning | e-Learning where communication between student and teacher or between students is possible, but not necessarily at the same time (e-mails, newsgroups etc.) |
| Pre-programmed e-Learning | e-Learning where there is no communication between student and teacher (or between students.) An off-line simulator course is a typical example |
| Learning Management System | Software that automates the administration of training events |
| Maritime-eCampus.com | KMSS solution for using on-line simulation with real-time simulator models, a LMS and content (Module Framework) |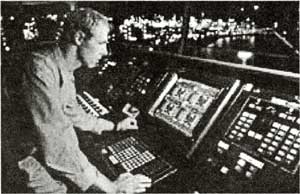 1.6. THE Maritime-eCampus. com PROJECT
The Maritime-eCampus.com project was established by KMSS in the beginning of 2000 to investigate how the maritime real-time simulator models could be utilized in an e-Learning solution. A cross-functional team was established with participants from company internal departments, lectures from some of our highly qualified customers and consultants with expertise in e-Learning and LMS. The most important goals after phase one in Maritime-eCampus.com were:
・Establish a company policy for Maritime-eCampus.com
・Assess pedagogical, technical and commercial possibilities and risks in conjunction to use simulators in e-Learning
・Develop prototypes for gaining experience and aid in establishing the pedagogical and technical requirements for future products
・The status today is that contracts signed in Canada in autumn 2002 gave the project a big Push forward.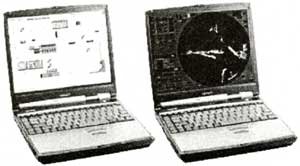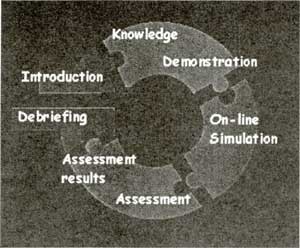 2.1 MODULE FRAMEWORK
For making development of exercises easier, KMSS developed a Module Framework. The Module Framework is a proposed development framework for a Maritime-eCampus.com training module. A training program consists of MODULES, which are supported by on-line EXERCISES. An exercise consists of introduction, learning objectives, knowledge, demonstration, on -line simulator exercise, and assessment with results and debriefing. The number of exercises in each module will vary according to the particular topic and its complexity. It is recommended that an on-line simulation exercise should be the principal activity of the learning experience.
Module 01 ENG - ELECTRIC POWER
- Exercise 01.1. Shore Supply
- Exercise 01.2. Emergency Generator
- Exercise 01.3. Start Air Compressor
- Exercise 01.4. LTFW-System
- Exercise 01.5. SW-System
- Exercise 01.6. Auxiliary DG 1
- Exercise 01.7. Main Bus Bar
- Exercise 01.8 Restart Pumps
- Exercise 01.9. Result Module 01 ENG
2.3 DEMONSTRATION
The demonstration shows exercise 01.1 and exercise 01.2. The goal for the exercises is via Internet to show how we download the on-line, real-time simulator model. Further to show how to perform the exercises that connect Shore Supply and then connect Emergency Generator and disconnect the Shore Supply. The demonstration will also demonstrate how the Module Framework is implemented and used in a practical way.
| | |
| --- | --- |
| FIGURE 7: | MONITORING THE LEARNING PROCESS |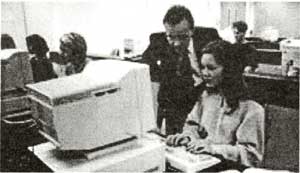 3. CONCLUSION
All elements described make a new and flexible training approach possible. A life-long training model, where combination of onboard training, training in training institutions and use of ADL will provide an education and training model that up till now has not been available. High quality education with combination of FMS and ADL for on-line simulation anytime and anywhere will support and strengthen the learning process. The combination of learning and training is by far the most effective way to increase skills and competence and ADL with sophisticated on-line simulation.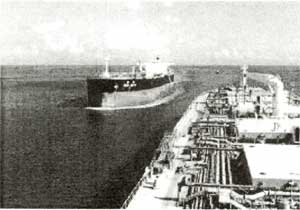 REFERENCES
1. Roy Larsen, BIMCO review 2002 "New ways to teach, new ways to learn-ADL".
2. Serge Cote, "Combining Onboard Training with Remote Instructors". Maritime Knowledge Technology Conference, Digital Ship, London, 7 May 2002
3. Per Branstad, "AMETIAP" Manila, Distant Learning, November 2002
AUTHOR'S BIOGRAPHY
Per Branstad was educated at the Royal Norwegian Naval Academy in Bergen, Norway. He retired from the Navy as a Commander in 1972. He started lecturing at Tφnsberg Maritime College from 1972 until 1985, In 1985. Per Branstad joined Kongsberg Maritime (Norcontrol AS) and has had positions as Product Manager, Vice President and President for a period of 1 7 years. Per Branstad stepped down as President in August 2002 and is now involved in development of new, modern training systems based on Internet and real-time simulator software.