SEMINAR ON RAILWAY MODERNIZATION IN MYANMAR
Modernization and Maintenance of Signals and Telecommunications
1 The Origin of Railway Signals/Telecommunications
Signals are believed to originate from when a mounted signalman with a red flag in his hand rode in advance of the steam locomotive run by Stevenson for the first time in history in 1825 between Stockton and Darlington (Fig. 1). Before telegraphic instruments were invented in the USA, a 35-foot high pole was erected every 30 miles and a signalman was stationed at each pole. When a train left the starting station, the signalman at the first pole used a telescope to watch for the white flag hoisted on the pole of the first station at few-minute intervals. When he found that the train was approaching his station, he informed the signalman at the next pole of this by the same method.
A closed-circuit-type track circuit was invented by William Robinson in 1872. This served to act as a momentum in promoting signals as equipment for the more efficient and safer operation of trains. With the increase in train frequency, the role of signals with emphasis on "safe transport" changed to adopt a more positive focus on "efficient operation".
Since the first train service in Japan started operation between Shinbashi and Yokohama in 1872, train speed and frequency have increased, and signal and telecommunication systems have developed remarkably.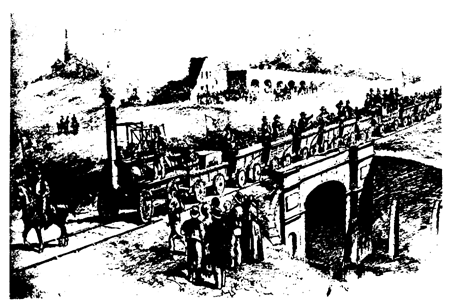 Fig. 1 The Stockton-Darlington railway in 1825



2,445位
(31,714成果物中)





| | |
| --- | --- |
| | 2,965 |

集計期間:成果物公開〜現在
更新日: 2020年2月15日