MESSAGE FROM THE HONORARY CHAIR (JAPAN)
Welcome to Japan! In 1990 the first PACON event to be held outside of the United States was hosted by the Japan chapter in Tokyo. It is with great pleasure that I again welcome you to Japan, to the Tenth Pacific Congress on Marine Science and Technology, PACON 2002, The Ocean Century. We are honored to have the opportunity to host this most prestigious congress and its distinguished international membership.
PACON congresses began with a broad, interdisciplinary scope encompassing the Pacific and have now expanded to a global perspective in recognition of the shared concerns of all nations in regards to the oceans. As an island nation, Japan is greatly affected by her surrounding waters and the oceans at large, and takes seriously her role in marine science research and technology. Through participation at events such as PACON congresses and symposia we are able to share our knowledge and we ask you to share in our commitment to work together for the well being of the world's oceans.
Please be sure to take advantage of the extensive networking opportunities that an event such as this provides with so many professionals and experts from around the world. I believe that the papers and forums being presented will serve as a catalyst for stimulating discussion, strengthen working relationships and bring about new opportunities and activities.
May I extend a sincere thanks to all the sponsors who have provided funding, services and, other means of support. I would also like to thank all of the individuals and organizations that have worked to assure the success of this congress. 
The challenges are many, but the reward is a better world for all human kind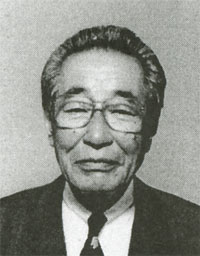 Hajime Sako
Chair
PACON Japan Chapter